Why Stress? Maximize Your Tax Benefits
Getting your Business accounting in order should reduce stress not make your life more complicated. Our accounting and bookkeeping services will be tailored to meet your Business needs no matter the type of business. Don't worry about audits or unclaimed tax deductions. Our accounting professionals will ensure your books are in order come tax year end and advise you about tax rules and regulations so your business isn't subjected to unnecessary audits or fines.
FOCUS ON WHAT YOU DO BEST
And we will do what what we do best. Has a previous bookkeeper done a bad job and left your books a mess? We can clean them up. Are you a new business wondering how to set up your books? We can create your accounting file and everything you need to track profitability, bill customers, track business expenses, and much more. Starting a new corporation and need help getting it started? We can help with that too! Contact Genesis Accounting Solutions and we can help with all your incorporation needs.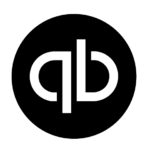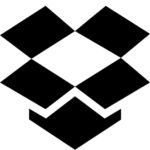 We have spent the last 15 years perfecting a virtual accounting and bookkeeping system for businesses in a wide variety of industries. We believe that business owners don't want to waste precious time training a new bookkeeper or accountant to get their finances in order or to ensure the quality of the work they are receiving. We also know that each business has different needs which is why we provide a wide variety of services tailored to each company we work with. Our accounting team is comprised of professionals with a variety of degrees and certifications and years of experience. We work hard to make sure each of our clients receives a tailored accounting and bookkeeping approach suited to fit their virtual needs. Benefits of having a virtual accouting system include
Save money on wages for an in-house accountant.
A variety of staff to service specialized needs like job costing and trust accounting.
Custom training videos your company can retain even if you decide not to work with us anymore.
Save money on benefits, office supplies, software and equipment for an in-house accountant.
A combined bookkeeping and accounting solution. We can maintain your accounting record and file your tax returns.
A variety of easy ways to contact us to get the support you need. You can email us, call us or text us.
A TYPICAL MONTH OF SERVICE
Many businesses wonder what a typical month of virtual accounting and bookkeeping services would be like. While we work hard to tailor our services based on each client, a typical month of bookkeeping/accounting services may look something like this:
1st week of the month-We pull the statements for all business accounts as well as check and deposit copies as soon as possible after the 1st of the month. All statements and documents are saved to a cloud-storage folder of the client's choosing.
2nd through 3rd week of the month-One of our accounting professionals enters the monthly transactions into the accounting record. All financial accounts related to business operations are reconciled and a reconciliation report is generated.
3rd through 4th week of the month-Our accounting professionals review the profit and loss and balance sheet for each business and confirm accuracy and coding of all transactions. Accounting professionals reach out to clients regarding any unclassifiable transactions to finalize close.
OUR TEAM
For over 13 years our accounting professionals have worked with Small Business owners from a variety of fields including; law, solar, construction, restaurants, e-commerce and property management. Our Junior Accountants come from a variety of backgrounds. We are proud of our diversity and provide continuing education to all our staff in order to continue to provide the best services possible to all of our clients.
WELCOME TO THE FAMILY
Clients are our family and our family keeps growing. Currently it spans across sales, law offices, and construction to clothing, manufacturing, and solar. Family means that we take a personal interest in what it takes to make sure your finances are stable so your business can grow. We understand that business and personal work better together in harmony. Genesis Accounting Solutions can work with you to create a solid foundation for both.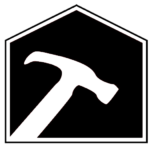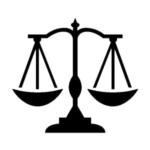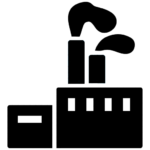 CONTACT US
Having a tailored accounting solution for your Business doesn't have to cost an arm and a leg. We offer competitive rates. Depending on what your business needs, our hourly rates start at $25.00 per hour for data automation and range depending on what accounting services your business needs or we can work with you to establish a weekly/monthly fee.